Parting – searching. Wartime fate of Krakow's inhabitants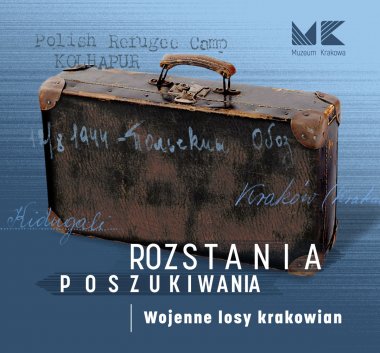 Exhibition curator
Bartosz Heksel
Ticket prices for the exhibition
Ticket for groups
10.00 zł
Reduced ticket for groups
9.00 zł
On May 5, 2021, the Museum of Krakow opened a temporary exhibition Parting – searching. Wartime fate of Krakow's inhabitants.
The exhibition tells the tragic events of World War II from the individual perspective of the inhabitants of Krakow. Both those who left the city when the war broke out and those who moved there later discuss their wartime experiences. Their journey to Krakow would sometimes take years and lead across several continents.

The exhibition consists of six main parts, all broken down thematically, creating seemingly separate stories. Individual segments focus on the following issues: the outbreak of war and the fate of soldiers, deportation of civilians to the East, the Katyn massacre, German occupation terror, the extermination of Krakow's Jews, forced labor for Germany. Each part of the exhibition presents several original museum items, supplemented with testimonies of witnesses, copies of photographs, documents and letters. The exhibition is accompanied by a richly illustrated catalog, which is an extension and supplement to the presented content. Together with a commentary, this facilitates the understanding of a broader historical context. The catalog is also a selection of several dozen fragments of witness accounts, showing the various war experiences of Krakow residents born after 1918. They were selected in such a way as to reflect the widest possible social cross-section of the city: from representatives of the intelligentsia to people without a trained profession. These testimonies are an extraordinary lesson in history for contemporaries who may find their relatives or neighbors among the protagonists of the story. The exhibition will also be accompanied by the so-called memorial deposit, presenting family stories and souvenirs, temporarily lended by the inhabitants of Krakow. The exhibition will last until September 18, 2022.

Opening of the Parting – searching. Wartime fate of Krakow's inhabitants exhibition

We wish to invite you to watch the film from the opening of the Parting – Searching. Wartime fate of Krakow's inhabitants exhibition.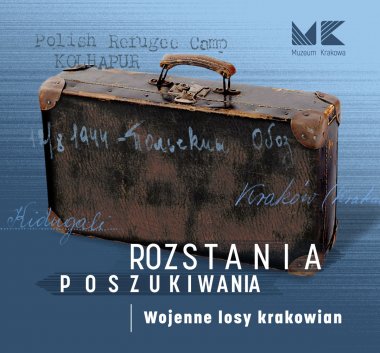 Exhibition curator
Bartosz Heksel
Ticket prices for the exhibition
Ticket for groups
10.00 zł
Reduced ticket for groups
9.00 zł