The history and Culture of Jews in Kraków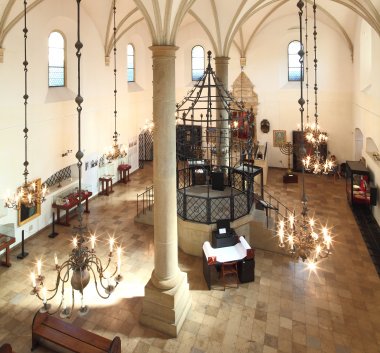 20.11.2022
Podgórze Museum , Pomorska Street , Old Synagogue
Ticket prices for the exhibition
Concessionary for group
12.00 zł
Description of the exhibition
The Old Synagogue has a permanent exhibiton of the most interesting exhibits of the collection of judaica.
Main hall
In the old prayer rooms for men and women  on the ground floor items for Jewish ceremonial use are displayed. They are presented in three main groups:
1. the synagogue; 
2. holidays and annual festivals;
3. private and family life;

The exhibition in the main prayer hall is dedicated to the synagogue and the most important holidays of the religious Jewish Calendar, like Sabbath Day, Rosh Hashanah and the Day of Atonement, the Feast of Tabernacles, Hanukkah, Purim and Passover. In the synagogue the most important cult object is a scroll with the text of the Torah. In  synagogues still used for religious service, the Torah Scrolls are kept in an Ark placed on the east wall.
In the exhibition arranged  in the authentic interior of an old synagogue  embroidered Ark curtains (parokhets)  and Torah adornments like: embroidered Torah mantles, silver crowns, turret-shaped Torah finials("pomegranates") and instruments that lector uses during the reading of the Scroll are displayed.  A major part of the exhibition in this hall is dedicated to the most important holidays of the Jewish calendar and  the traditional man's and woman's costume. There are artistic craft items, paintings and reproductions of photographs and postcards that illustrate  traditions and habits.
Among other things, one can see the boxes used to keep etrog  which is brought to the synagogue during the  Sukkot Festival, Hanukkah candelabra and olive-oil lamps, bindings for the Book of Ester, read during the Purim holiday, porcelain and silver plates and bags for Passover Bread (matzoh), that are characteristic items of tableware used during Passover, incense containers and kiddush cups used in Jewish homes during the ceremonies at beginning and ending of the Sabbath Day, as well as elements of traditional men's and women's clothing.
South hall
In the old hall for women there is a  display concerning the family and private life. There are exhibits connected with obeying the traditional nutrition rules in a Jewish home, everyday prayers and a life cycle from birth to death. There are amulets accompanying a child's' birth, the mohel's knife, scenes of learning at home and at religious school, arrangements and documents concerning weddings, married life and divorce. There are many exhibits connected with burial ceremonies and remembrance of  the dead. All these matters are illustrated by paintings and photographs. Each exhibit is accompanied by a comprehensive description, and Jewish traditions are explained.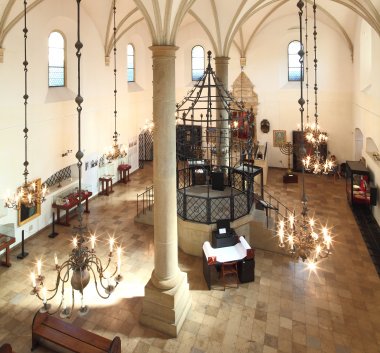 20.11.2022
Podgórze Museum , Pomorska Street , Old Synagogue
Ticket prices for the exhibition
Concessionary for group
12.00 zł